Welcome to Our Financing Department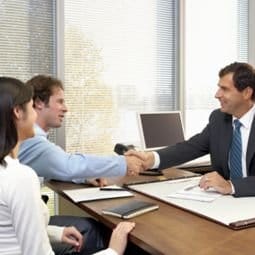 Welcome to our Online Finance Department, your Auto Loan and Lease digital resource. Our Team of Specialized Finance Managers are eager to assist you with your financing, and will gladly walk you through the process in order to make it as pain free as possible.
You can use our online car loan calculator to obtain examples of car payments, rates, and loan terms. Compare standard financing to a lease, and find one that might work for you.
Credit challenges, lack of credit, even major life events can affect your automotive financing. We will work with your specific situation, and find a personalized solution that works for you. Our long-term relationships with lenders spans from our Country's largest banks, to our local Credit Unions. If they loan money, we've probably worked with them.
You'll want to keep in mind a few things that will affect your car loan due to your unique circumstances:
We  want to help people who want to help themselves. Our customers are good people who are willing to accept responsibility for their prior and future financial obligations. We make every effort to understand the unique circumstances of each customer by looking at the following four criteria: stability, affordability, responsibility, and the investment.
Stability is an important trait of financing customers. Stability means you possess a level of commitment and steadiness in your personal finances that helps build a good foundation for financing.  How do we determine if you possess the stability we look for? Our lenders consider the length of time you have spent at your current place of employment and residence. If you have been in town or with your current employer for only a short time, we look at the length of time at your previous job and residence. If you demonstrate this stability, you could become a valued Jim Click customer.
Affordability is very important to us that our customers drive-off the dealer's lot in a car within their budget. This means customers should know what kind of car they need, what features they want, and most importantly, what monthly payment they can afford.  How do we determine if the purchase is affordable for you? Our Finance Team looks closely at the entire transaction-- the vehicle, the term of the loan, and the monthly payments in relation to your budget. If the contract is structured within our guidelines, you could become a valued Jim Click customer.
Responsibility. Many Jim Click customers have experienced some financial difficulties in their past, often the result of unforeseen circumstances. In spite of this, however, some customers have the resilience to outlast and the desire to bounce back from their problems. How do we determine if your credit situation is within our guidelines? Our Finance Team closely reviews your credit history with our Lenders, looking beyond the numbers in your credit report. We want to understand the circumstances and what you're doing to correct them. In cases of an isolated repossession, foreclosure, or bankruptcy, we look closely at your subsequent attempt to re-establish credit. If you demonstrate this responsibility with your credit, you could become a valued Jim Click customer.
Investment. In order for most specialty lenders to grant credit, the applicant is required to provide a down payment (investment). Typically, this investment is either cash or trade equity (your previous car) and it should represent about 10% of the purchased vehicle price. Your investment demonstrates your commitment to the contract and the vehicle you are buying.
How do we determine how much investment is necessary? Jim Click Credit Team looks at the vehicle (also known as collateral) and your willingness to invest in the vehicle you are purchasing. The age and mileage of the car/truck are important factors as well as the type and condition of the vehicle. Remember, the down payment is critical; a high down payment may significantly influence your chances of getting financed.
In summary, it's important to note that none of these factors by themselves will get you financed. We look for a balance of these factors in each case. Everyone has a different and often unique situation and our credit analysts understand and respect that fact.
LEASING A VEHICLE.  Can I? Should I? How do I?
Leasing a vehicle has become an extremely popular way to drive the car you want, when you want it. Many people who lease say they're always driving the "Best part" of their New Ford or Lincoln, the newest part.
Leasing a vehicle can sometimes increase your "Buying Power", you may be able to afford the monthly payment for a more equipped car or truck at a similar payment as on a purchase.
When you lease a vehicle, you still have options. You can still trade it in at any time, you can also sell the vehicle to any other prospective buyer at any time. You can even purchase your leased vehicle at any time. And, don't forget, you can simply finish your lease agreement and turn the vehicle in and start fresh!
Leases have a few restrictions you want to be aware of. There are many different mileage options to choose, depending on your driving habits. If you happen to go over your mileage limit, you typically can pre-purchase more miles, or pay for them at lease end-it's that easy!
Probably one of the biggest benefits to a lease is that you only pay tax on your monthly payment, the "Part" of the vehicle you are "using", not on the entire price of the vehicle.
Leasing, and any savings related to it should be discussed in depth with a Financial Advisor. There are requirements to leases that you will not have with a purchase, please make sure to discuss your options thoroughly with our Certified Ford | Lincoln Consultants or our Finance Managers.